About Us
---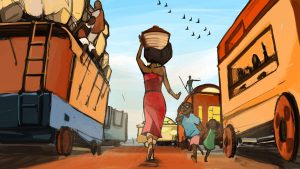 The Fondazione Cariello Corbino is an Italian no profit organization (ETS), founded in January 2017 in loving memory of Silvana Cariello (married Corbino), simply a wonderful Italian mother, grandmother and wife, a few months after her death, by initiative of her family. Its purpose is to spread the values of love and solidarity that she preached and practiced through all her life. It is based in Sorrento, South of Italy, by her nephew law firm, in the same building where she was born in 1941.
The Foundation also aims to remember the figure and the works of her brother Luigi Cariello (notary), her father in law Epicarmo Corbino (father of the Italian constitutional chart, economist) and his brother Orso Mario Corbino (scientist and politician). The Foundation is not built on large family patrimony, but of an enormous ethical heritage and an endless faith in humanity.
The philosophy of the Foundation Cariello Corbino is summarized in the logo Earth – Heart, that constitutes its pillars: on one hand the Heart, symbol of pure charity projects to improve the fate of the less fortunate, returning prospects and quality to their lives. While the Earth symbolizes the wider context in which the Foundation moves: sustainable development, the future of humanity and our planet, the economic and social relationships between human beings and the environment around them.
The Foundation wants to be a project of LIFE, which goes against the agony that we seem to have resigned to: wars, pollution, selfishness, ignorance, inability to understand the reasons of each other and to be recognized only as human beings.