Team & Members of the advisory board
---
Alberto Corbino, Italian citizen, is the President of the Fondazione Cariello Corbino. A Human geographer, before co-funding the FCC, he made several volunteering expericences in Rwanda, Brazil, Mexico, Guatemala, Bosnia, South of Italy. He's responsible for general management and budget. 
Lee Simms, UK citizen, is the director general of the Fondazione Cariello
Corbino. He is in charge of the planning and organizational aspects. He is also the Fondazione Representative in UK.
Helen Pope, Australian by birth, I have been living and working in Rome for the past 36 years, and have volunteered in Rwanda and DR Congo in the summer for the past 9 years. "I met Passy in 2015 and was enormously impressed by her courage and commitment to the orphans of her area. She is an amazing woman and what she is doing is amazing. I want to support her in any way possible". Heln is also in charge for the DRC Idjwi Island project. 
Michele Cavaliere, Italian citizen, MD, otolaryngologist, University of Naples – Federico II.
Ernesto de Nito, Italian citizen, Associate professor of Business organization at Università della Magna Grecia di Catanzaro, Italy.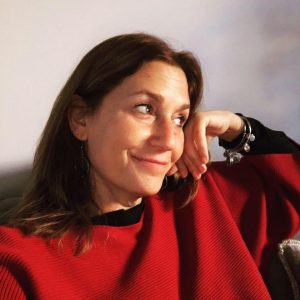 Tina M. Rocchio, US citizen, director of Arcadia University – Italy Programs; she's an expert in education methodologies.
Silvia Riccardi, Italian citizen, entrepreneur, expert in energy efficiency, co-founder and technical director at Co.En Ltd. Naples, Italy.
David Nezehose, Congolese citizen, Ranger of The Virunga National Park, RdCongo, coordinator of the "Congo Hounds" unit, created by Marlene Zahner. He is the local security and logistics advisor for the RDC "Gazelles de Silvana" project. He took the place of the ranger Christian Shamavu.
Local Representatives of the Cariello Corbino Foundation



Spain. Hello! ​We are Carlos Vázquez and Mónica Sanz, representatives in Madrid (Spain) of the Cariello Corbino Foundation project to build a home for more than sixty orphaned children in Democratic Republic of​ ​Congo. After visiting Kivu Norte and seeing first-hand the enormous needs of the thousands displaced people who live there, we have joined​ Alberto Corbino into​ this great dream to change the future of these children who need a lot of help. ​All together, we will make it​.  In 2019 we created the association Tabaiba   to support the project in a more organized way.
United Kingdom.  Hi, my name is Lee Simms, it is an honour to represent and support Alberto and his Foundation in the U.K. Having visited the Eastern DRC twice, most recently in March 2017 with Alberto, I have become very passionate and determined in helping the Foundation secure a brighter future for Passy and the children. I am also very keen to make sure more people in the U.K. are aware and informed of the ongoing atrocities in the Eastern DRC and to provide them with opportunities to make a difference. I currently work for a Pharmaceutical company and have many years experience in the Healthcare field, including running my own business. I am focussed on using my experience and my networks to both raise funds for the Foundation, as well as support with the Business Planning and organisational side of the projects.
Rome, Italy. Cinzia Armelisasso, M.D. Hi everybody, I am a Neurologist at the Cristo Re hospital in Rome, an expert in children's diseases. I have gained experience in basic pediatrics which has greatly enriched my studies. I believe that health is everyone's right and that there cannot be an economic discriminant; for this reason for some time I have activated, in a Roman suburbs, a private social clinic where the difference with the hospital ticket is minimal.
The years of International Cooperation (from 2006 to 2016 for about a month a year, with the "Associazione Sulla Strada" in Guatemala of which I was the contact person of the outpatient medical project and from 2018 with the Cariello Corbino Foundation in DRC) have consolidated within me the idea that accessible health to all is that for which I studied and I was trained.
I have no important medical publications in emblazoned international journals, but 2 short and irreverent treatises on normal human oddities (Sociopathies, sociophobias and sociopholias – Vol. I and II) written in four hands (it is evident that I am not going anywhere alone) with the Roman architect Lucia Valdarnini, friend and "victim "of my many oddities mentioned above.
My motto: "When you cure a disease you can win or lose, when you take care of a person you always win." – from the movie "Patch Adams" –
United States of America. Hi everyone! My name's Olivia Thompson and I'm extremely honored to be representing the Foundation in the United States! I am a former student of Alberto Corbino, and have my bachelors in foreign affairs and Italian. I am a certified TESOL (TEFL) instructor and have taught English in the US and Costa Rica. My passion for philanthropic causes commenced when I was 14 and attended a volunteer trip to South Africa, helping in two orphanages. Since then this passion has brought me to Thailand, Cambodia and through Central America. It's a dream to be working with such an enthusiastic team of individuals who are passionate about creating a positive impact in the world, one person at a time.
Australia
Hi, my name's Vincenzo Somma, an italian and australian citizen – for over 40 years a close friends of della Cariello Corbino family. I am an IT expert, having worked for over 20 years in IT security for large credit institutions. For further info: www.linkedin.com/in/vincenzo-somma-57669a8
Staff.
Press and communication
Tonia Limatola is a  professional journalist (tonialimatola@gmail.com). Over 20 years experience as free-lance journalist at "Il Mattino", the main newspaper of the South of Italy, covering political and organized crime issues, also related to environmental crimes. She has worked in Spain and in South Sudan.
Miguel Amotegui, was born in Colombia and actually lives in the UK, is a
well-known photographer, specialized in participatory photography. He joined the Fondazione Cariello Corbino mission in DRC Nord Kiwu on April 2019. 
Environmental education:

Lorenzo Lodato is in charge of Mawimbi, the environmental protection project of the Cariello Corbino Foundation. Msc in Biology of Marine Productions, he tries to merge laboratory activities with scientific communication, focusing on ecological topics. He has gained almost ten-year experience  with some prestigious collaborations as well (including EXPO Milano 2015 and a long partnership with Touring Club Italiano, among others). He now lives in Australia.